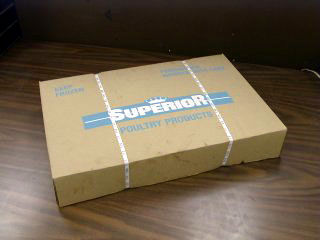 The standard export package is a cardboard carton that measures 16" Wide X 24" Deep X 4" High
The carton is pre-printed with our name, establishment number, Canada seal, the product description and package weight in Kilograms. They are specially designed for quick freezing, easy stacking, container loading and unloading of 15 Kgs. (33.07 lbs.) of product.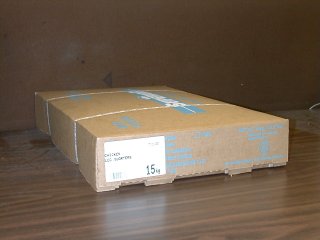 Each carton is double sealed with poly strapping that shows the name and establishment number on it.
There is also a printed label attached that includes the product description, packaging date and net weight (in lbs. if desired).